Jericho Dead Sea Smoothing Body Scrub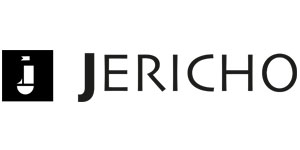 Take it all off! Cellular debris, thickened skin and pore blockages will be swept away with ease when you use our Jericho Dead Sea Smoothing Body Scrub. Small Dead Sea salt crystals in the formula produce friction to gently lift away dead skin and liberate debris from the pores, promoting smoother, silkier skin and helping to keep breakouts at bay. As you massage this luxurious scrub against your skin, you'll impart the tissue with nutrient-rich plant oils that help to rejuvenate tired, stress skin. You'll instantly see your skin's natural glow return. The scrub also boosts blood circulation to the tissue to stimulate repair of damage at the cellular level, providing long-lasting benefits in the fight against signs of aging.
Can be used directly on your skin or create your own Dead Sea bath with adding 2 spoons to the hot water.
500gr / 15 oz
Shipping & Returns
Standard Shipping is free within Australia and usually takes up to 7 business days to be delivered. Charges also apply for delivery outside of Australia. Express shipping is currently unavailable.
❗ Please read – Due to an increased volume of orders, delivery time has been extended to up to 10 business days.
To help you stay up-to-date on the status of our delivery please view our shipping notice.
Free Regular Shipping over $50. Estimated delivery time 7-10 days