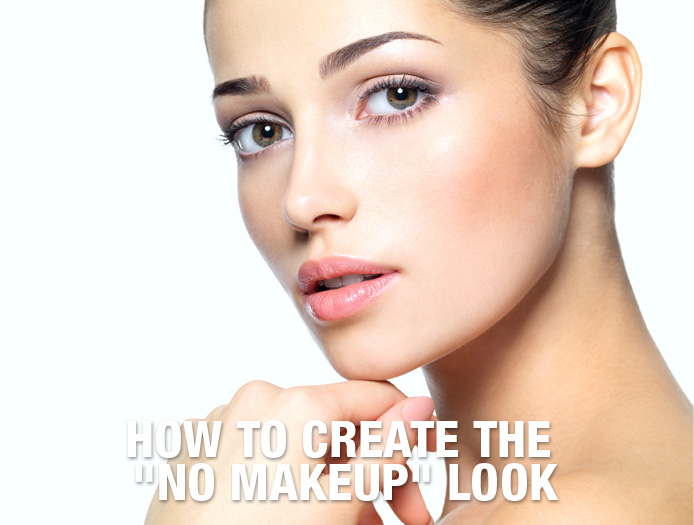 1. Clean your face. Wet your face with warm water and a gentle face scrub. Pat it dry (with a wash cloth), tone, and moisturize. Use a Cream foundation – give the skin a healthy, dewy glow and even complexion. For an oily skin add a little bit of foundation powder on top just to make your face that little bit smoother.
2. Define your eyebrows. Groom your brows and fill them in sparingly with a brow pencil / eye shadow / eyebrow gel. Do not over pluck, keep the natural shape of your brows.
3. Apply eye shadow. Use soft browns and bronzes on your lids to add definition to the eyes without looking too heavily made up. The browns create depth while the bronzes add depth. Shimmery colors are good because they appear less heavy than block colors. A touch of black liner pressed right into the lashes will make them look thicker instantly.
4. Curl your lashes to open up the eye and add one or two coats of a lengthening mascara. A touch of pearl-colored highlighter added in the inside corner of the eye, and right over the pupil on the lid, adds a brightness and sparkle to the eyes. A highlighter looks naturally beautiful when placed on cheekbone, "Cupid's bow", nose and brow bones.
5. Apply blusher or bronzer. If you have light skin, it's better to put on a very, very light amount of blusher in either pink or peach. If you have olive skin, then bronzer on the cheekbones looks good or a good amount of peachy blusher. Dark skin looks good with a good bronzer or dark blusher.
6. Apply lip gloss. Lips go with either lip balm or a tinted/flavored chap stick.