Jasmin Organics Face Day Cream – Cell Activator Collection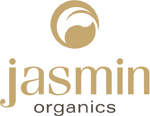 In the daytime you need a skin cream that is strong enough to keep your skin healthy and looking great for hours without needing to be checked or touched up. You certainly don't want a skin cream that will leave greasy patches your boss will see. Certified organic ingredients like chamomile, laurel leaf and teat tree leaf oils bring you the healthy benefits of aromatherapy and the scent is so pleasant you won't need perfume. Jasmin Organics also included the same hydrating ingredients as their other skin products so your skin will get the same quality treatment at the office as it does at home.
Shipping & Returns
Standard Shipping is free within Australia and usually takes up to 7 business days to be delivered. Charges also apply for delivery outside of Australia. Express shipping is currently unavailable.
❗ Please read – Due to an increased volume of orders, delivery time has been extended to up to 10 business days.
To help you stay up-to-date on the status of our delivery please view our shipping notice.
Free Regular Shipping over $50. Estimated delivery time 7-10 days