Jericho Dead Sea Black Mud Body wrap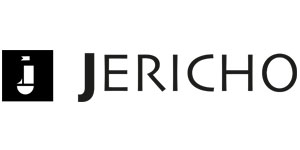 Jericho Dead Sea Black Mud Body wrap made from the pure mud at the shores of the Dead Sea combined with soothing plant extracts. Enjoy the relaxing and healing power of the Black mud from the Dead Sea. Now you revive your entire body's skin and relieve tension and muscle pain.
Apply a thick layer on your body. Leave for 15 minutes and rinse thoroughly with wam water.
RRP $100 450gr / 16 oz
Shipping & Returns
Standard Shipping is free within Australia and usually takes up to 7 business days to be delivered. Charges also apply for delivery outside of Australia. Express shipping is currently unavailable.
❗ Please read – Due to an increased volume of orders, delivery time has been extended to up to 10 business days.
To help you stay up-to-date on the status of our delivery please view our shipping notice.
Free Regular Shipping over $50. Estimated delivery time 7-10 days