Jericho Dead Sea Eye Gel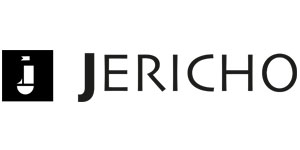 It's time to say goodbye to eye puffiness and dark circles, but don't worry, you won't miss them. Our Jericho Dead Sea Paraben Free & Fragrance Free Eye Gel will help to renew, refresh and rejuvenate the tissue around your eyes to leave you looking more youthful and radiant. The formula contains real Dead Sea minerals, which have been used for centuries to promote healthy skin and address chronic skin conditions. The blend of minerals has a soothing effect upon the eye area and increases circulation to the under eye tissue. Luxurious olive oil is added to the formula to drench your skin in moisture, improving its suppleness and making it more resistant to wrinkling. Free of irritants, the formula will forever transform your eye area.
RRP $110 50gr / 1.76 oz
Shipping & Returns
Standard Shipping is free within Australia and usually takes up to 7 business days to be delivered. Charges also apply for delivery outside of Australia. Express shipping is currently unavailable.
❗ Please read – Due to an increased volume of orders, delivery time has been extended to up to 10 business days.
To help you stay up-to-date on the status of our delivery please view our shipping notice.
Free Regular Shipping over $50. Estimated delivery time 7-10 days