Jericho Dead Sea Moisturising Cream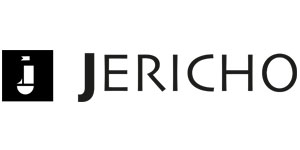 Rich with Dead Sea Minerals, Jericho Dead Sea Paraben Free Moisturising Cream enables your skin to retain & regain its natural moisture. It penetrate easily into the pores and protects it from damaging influences of weather and the environment. Your skin becomes smooth, supple, soft and radiantly fresh. Jericho Dead Sea Moisturising Cream is recommended particularly for daytime care of normal & dry skin and is also a suitable makeup base.
DIRECTIONS: Apply Jericho Dead Sea Moisturising Cream to face & neck and massage with gentle circular motions following through skin cleansing.
Shipping & Returns
Standard Shipping is free within Australia and usually takes up to 7 business days to be delivered. Charges also apply for delivery outside of Australia. Express shipping is currently unavailable.
❗ Please read – Due to an increased volume of orders, delivery time has been extended to up to 10 business days.
To help you stay up-to-date on the status of our delivery please view our shipping notice.
Free Regular Shipping over $50. Estimated delivery time 7-10 days